5+5 Time Management Tips for healthtech entrepreneurs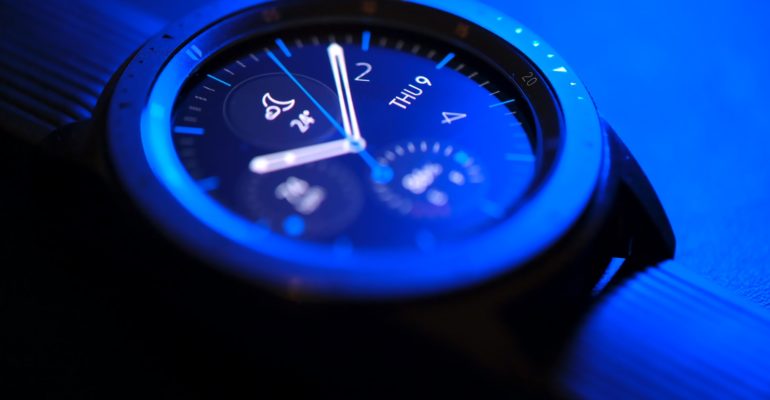 About This Course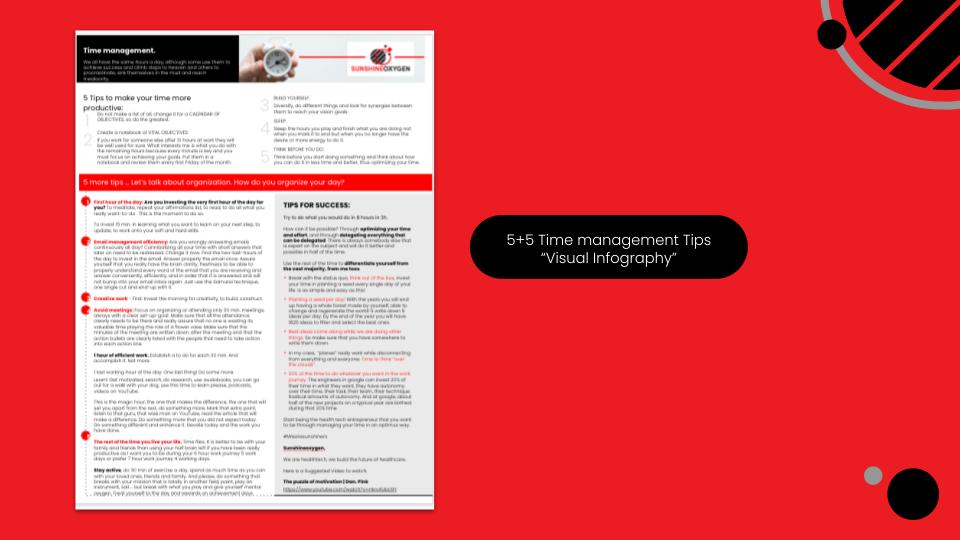 Considering the variety of lifestyles and tight time schedules that healthtech professionals daily face to be able to achieve their ambitions.  It is more and more becoming essential to be able to have flexible time schedules and be able to conciliate personal and professional life.
Though, here you will obtain a few tips to train you on how to be able to improve and maximize your daily time possibilities.
In addition, from Sunshineoxygen we really believe that good time management can really push yourself to a higher level professionally and contribute to improving your quality of life.
Getting the most out of your time contributes also to your success.
But what happens if you see that everything you have done until now is totally wrong?
We don't want that to happen to you!
That is why we decided to share this infographic that from today on, can become your best ally.
We suggest you hang it on your office wall and bear these few time management tips,  in mind, as often as you can.
Would you like to start optimizing your time?
Let's make it possible!
Why download the 5+5 key time management tips infographic?
5+5 Time management tips for healthtech entrepreneurs, is a visual infographic with key bullet points that will bring you insights on how to optimize your time management.
You will obtain insights in 5 + 5 key bullet points that will give you ideas and methodology to add value to your daily time management.
In this infographic, you will be able to find easy and helpful tips to improve your daily lifetime management.
For whom this visual infographic is useful?
For every healthtech professional that wants to learn new tips to better time manage his/her life.
For disruptive healthtech minds that really want to reconcile professional and personal life.
For healthtech entrepreneurs that really want to maximize the potential of their daily time.
Why it is useful?
Entrepreneurs like you, must prioritize time management, because you own every single piece of your business.
Because you need to understand what tasks to prioritize, and give a time slot for each task, and above all be able to delegate to others what everything that can be delegated.
Why? because you really need time for doing the important things.
Your Instructors